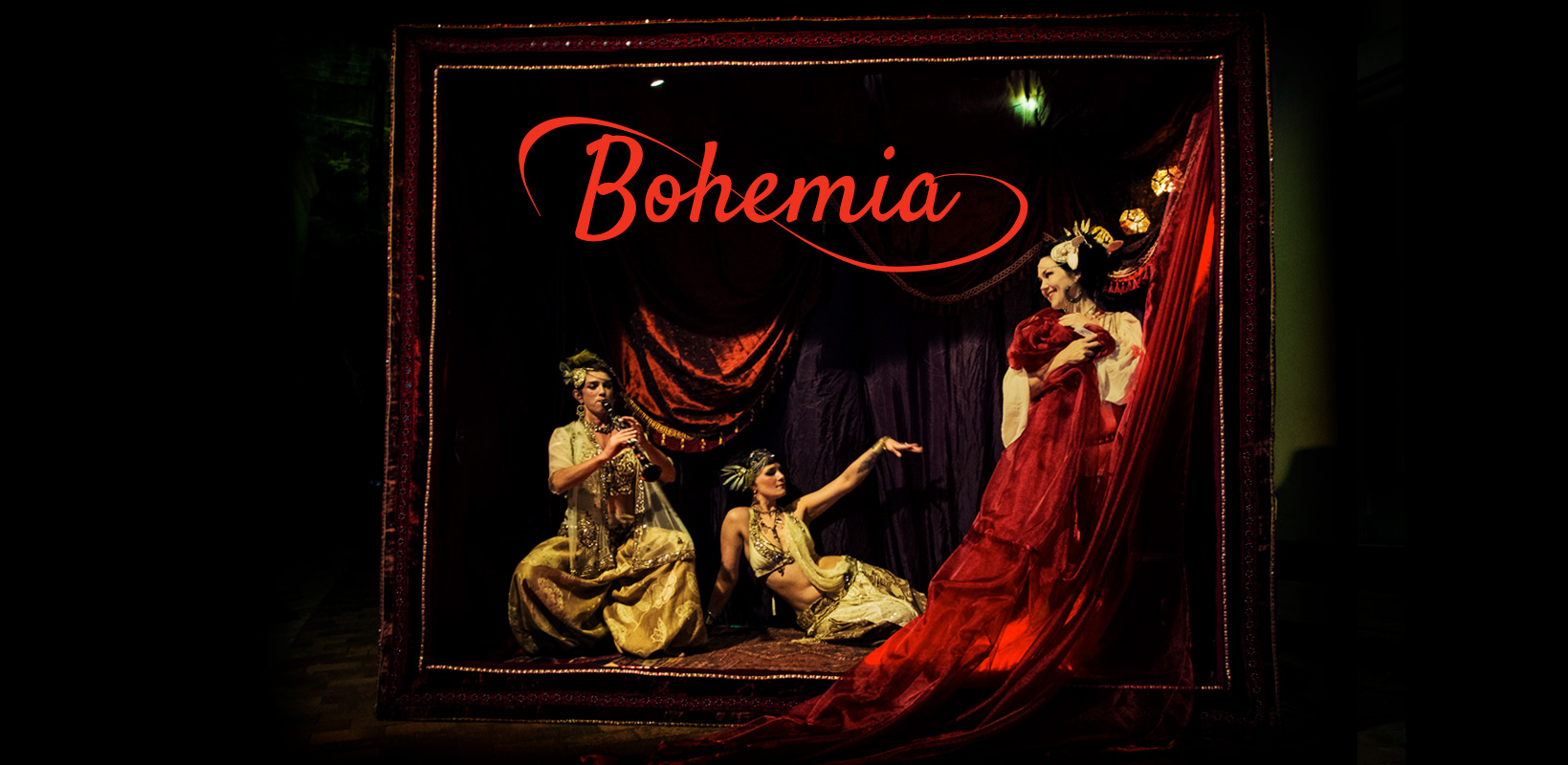 In the
Picture Frame Stage
It's a music box! It's a diorama! It's a stage!
It's all three and something so much more: it's Bohemia.
From the brilliant minds of Kush Cabaret comes Bohemia, a three woman production set inside a music box. Like living dolls, they bring to life the music and aesthetics of a different time. Within this condensed stage 'Bohemia' present high quality music and dance and evoke imagery reminiscent of 19th to early 20th century themes of 'Orientalism' with luxurious scenes of decadence and revery!
Within their framed diorama, Bohemia's three instruments – drum, clarinet and dance – are all equally compelling. These three vintage-styled brunettes, all similar in their appearance, performing with distinct voices, play out exquisite musical scenes and tableau.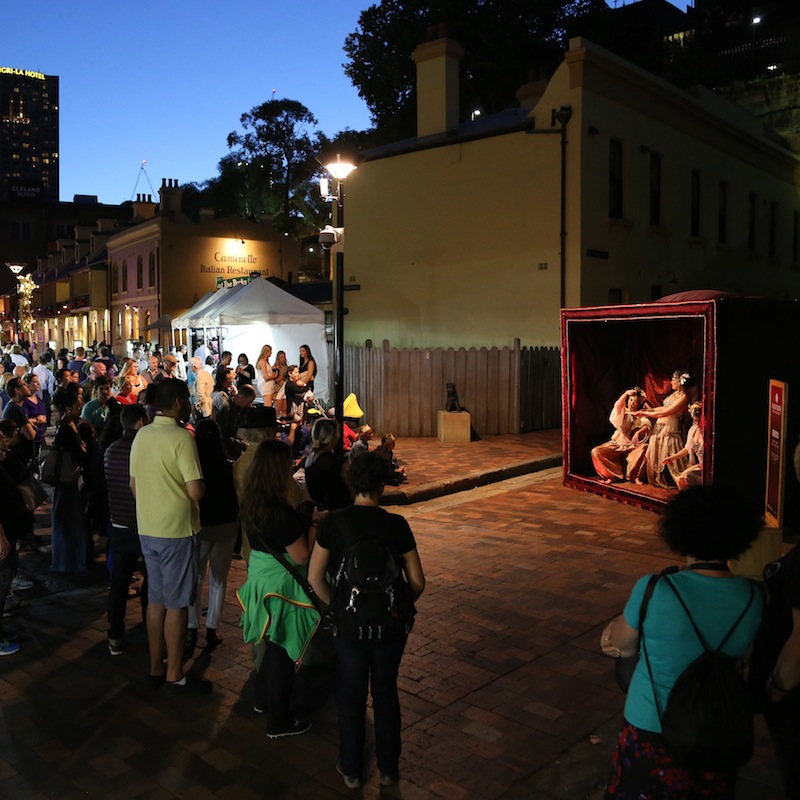 At your Party or On the Stage