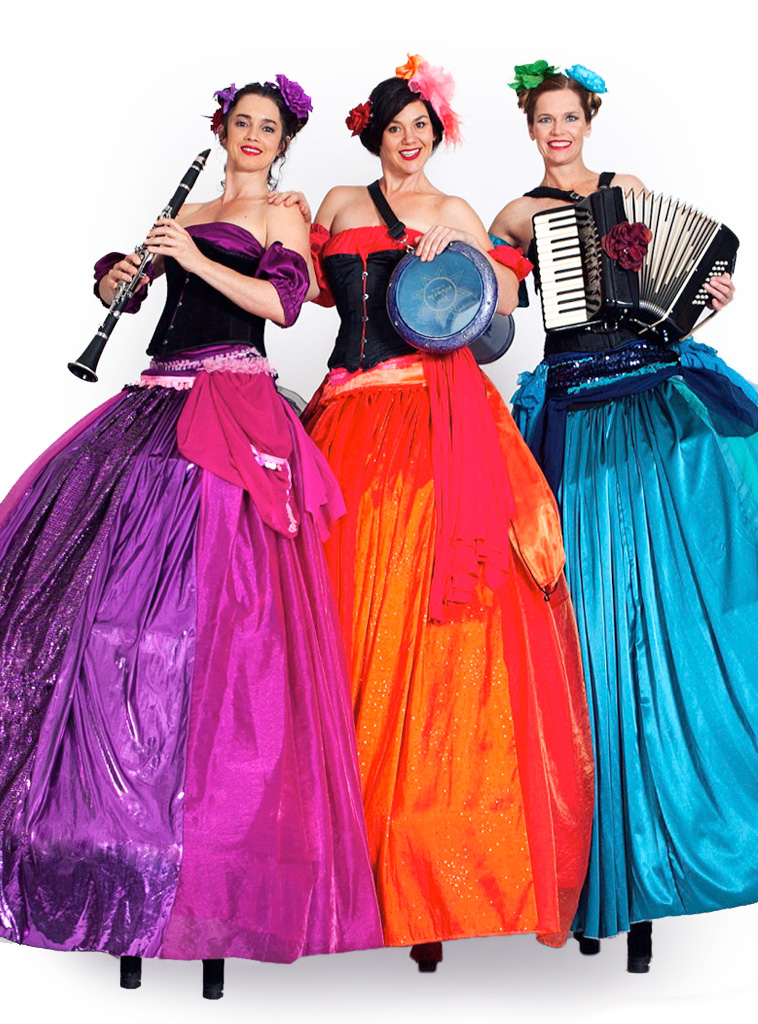 Musical Maidens
These lovely tall musicians perform as a duo or trio.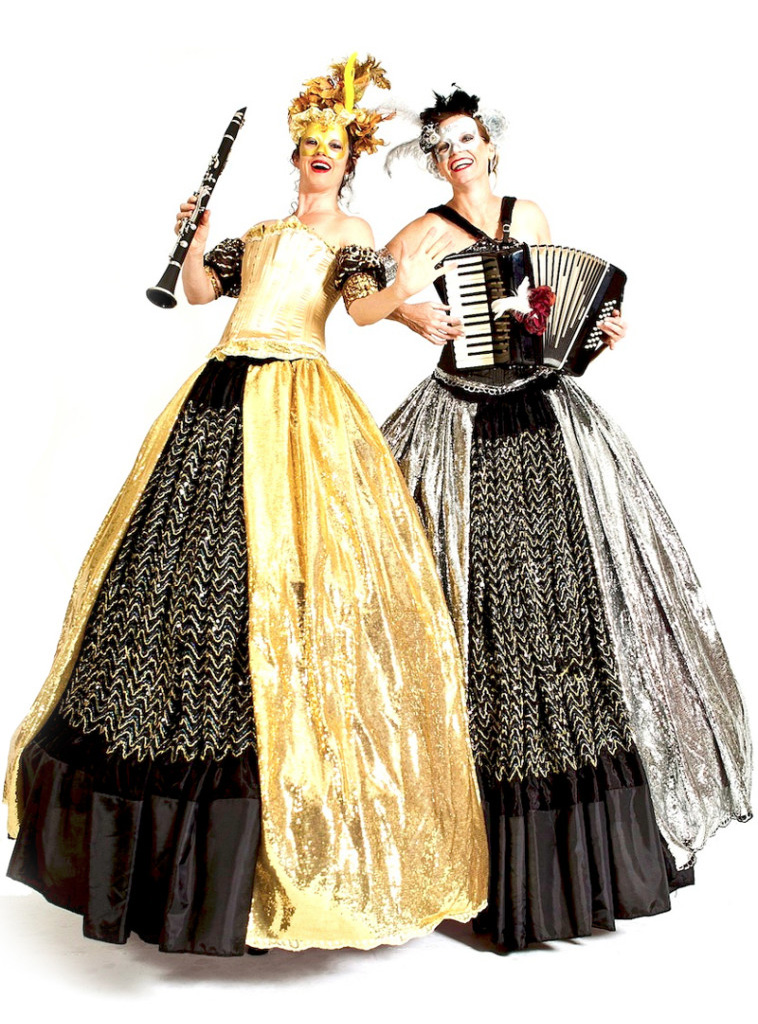 Stilt Masquerade Musicians
Perfect entertainment for Masquerade themed events.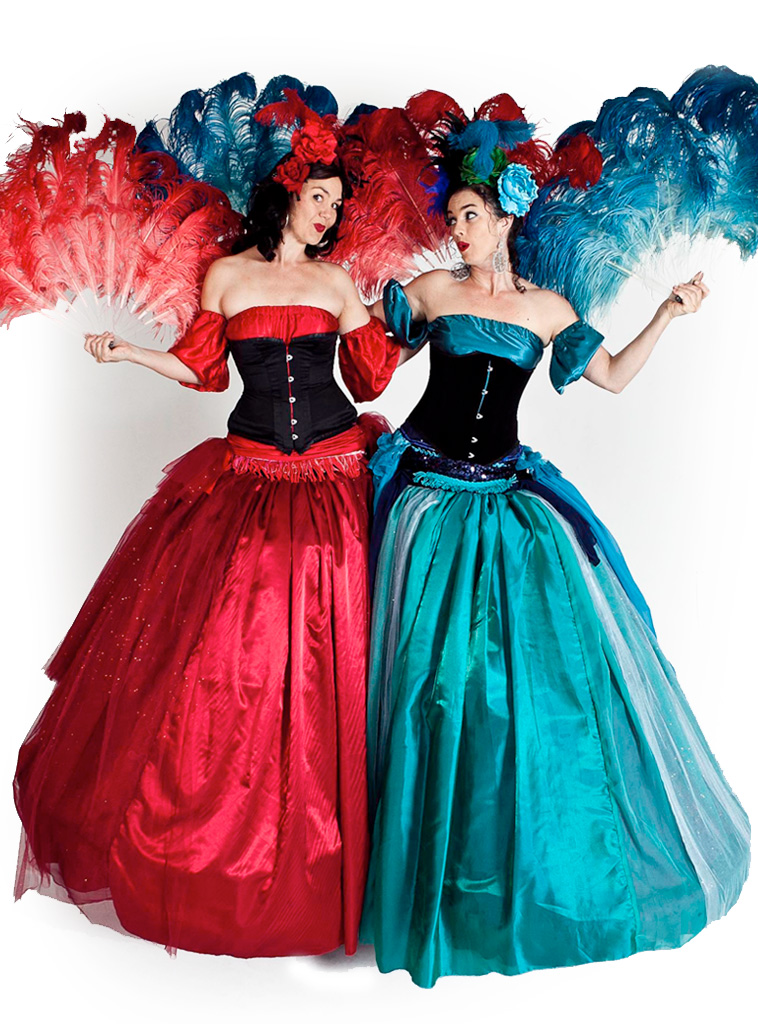 The Ooh La Las
Our stilt musicians are also interactive character performers.
Circus on Stilts
Stilts, circus music, balloon bending & ribbon twiriling!!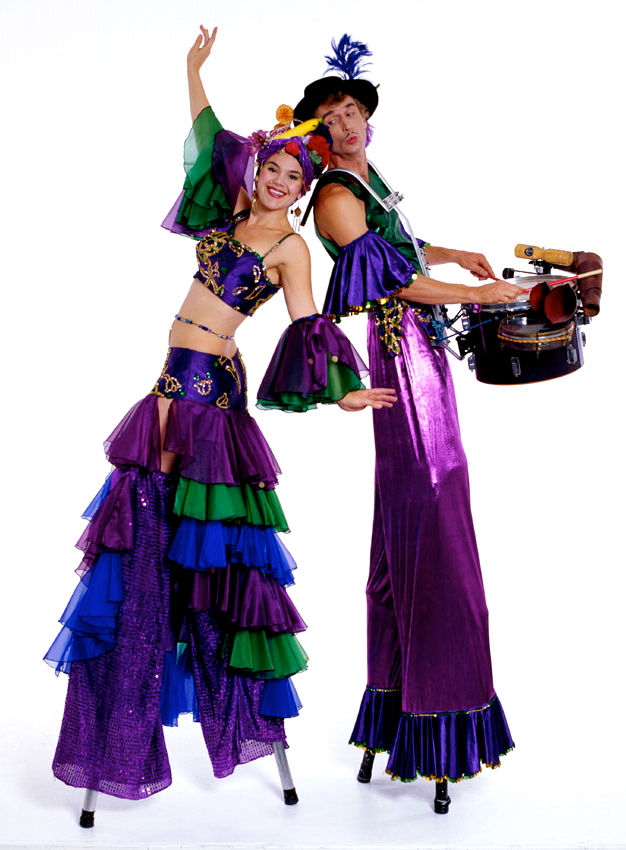 Carnivale!
Up to 5 matching themed costumes available, dynamic duo, or the full Carnivale parade!!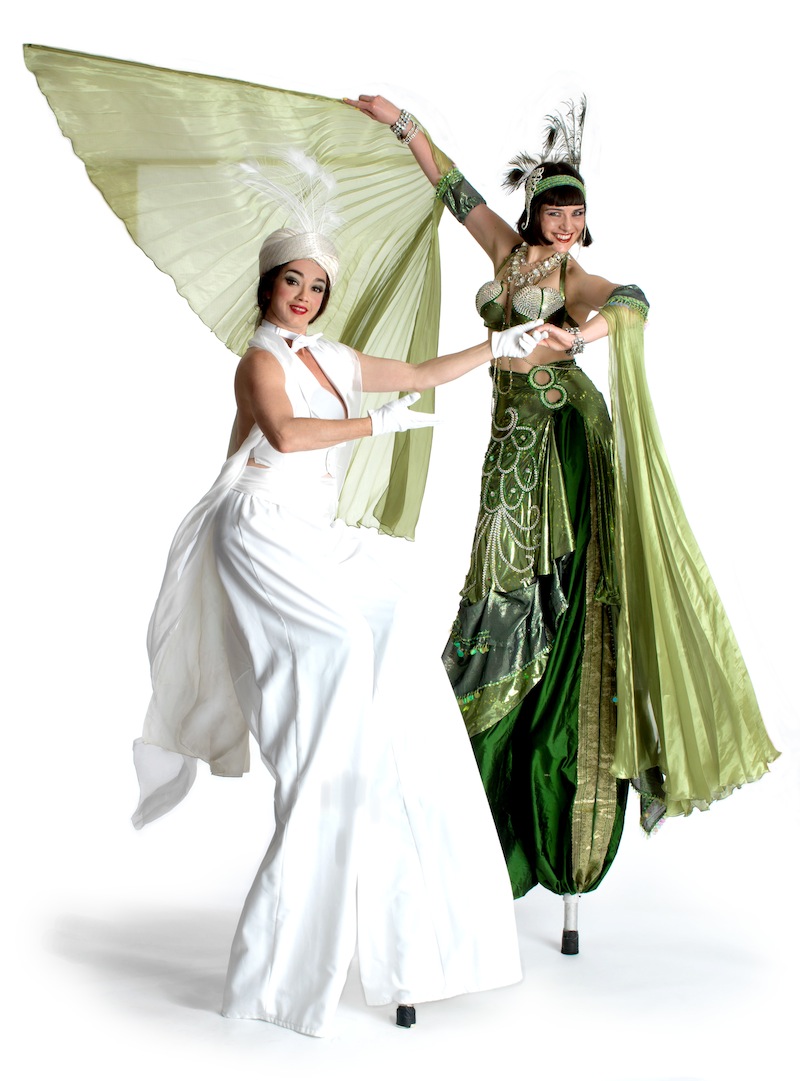 Jazz Era Decadence
A most dashing couple, in a 1920s theme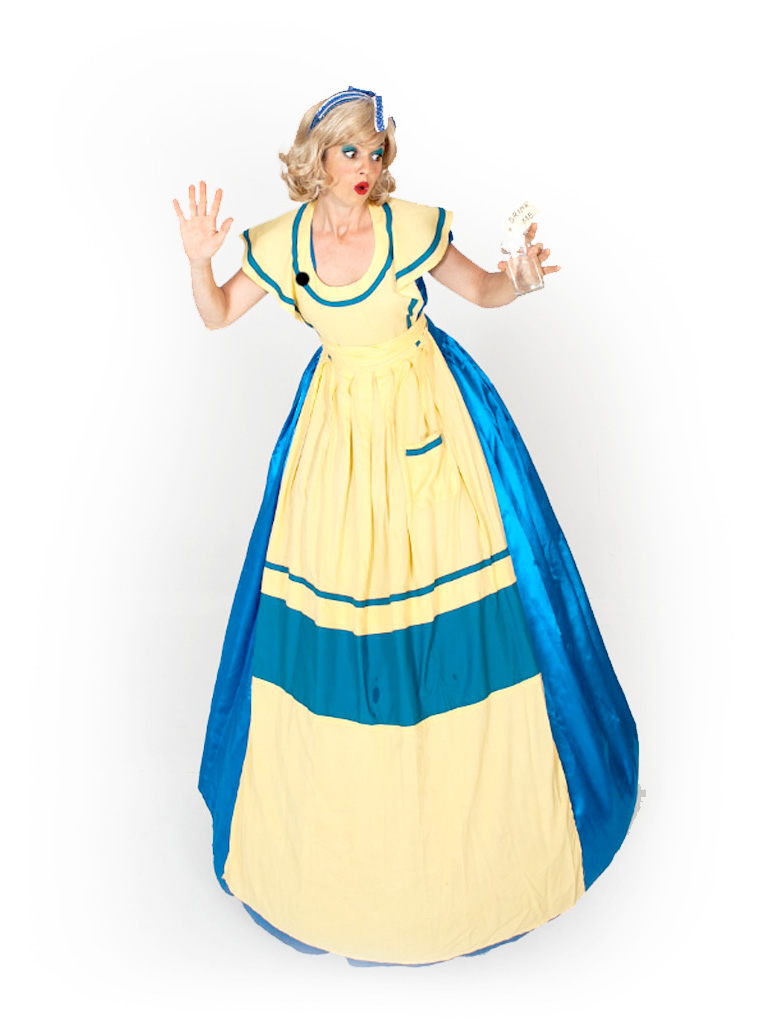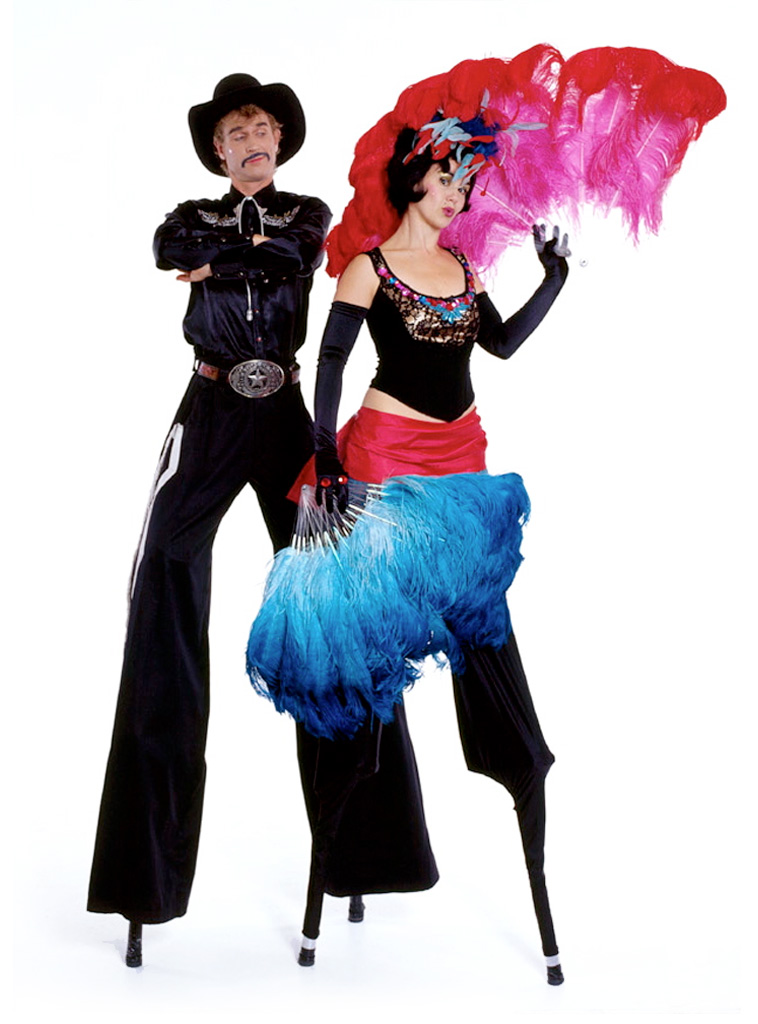 Country & Western Characters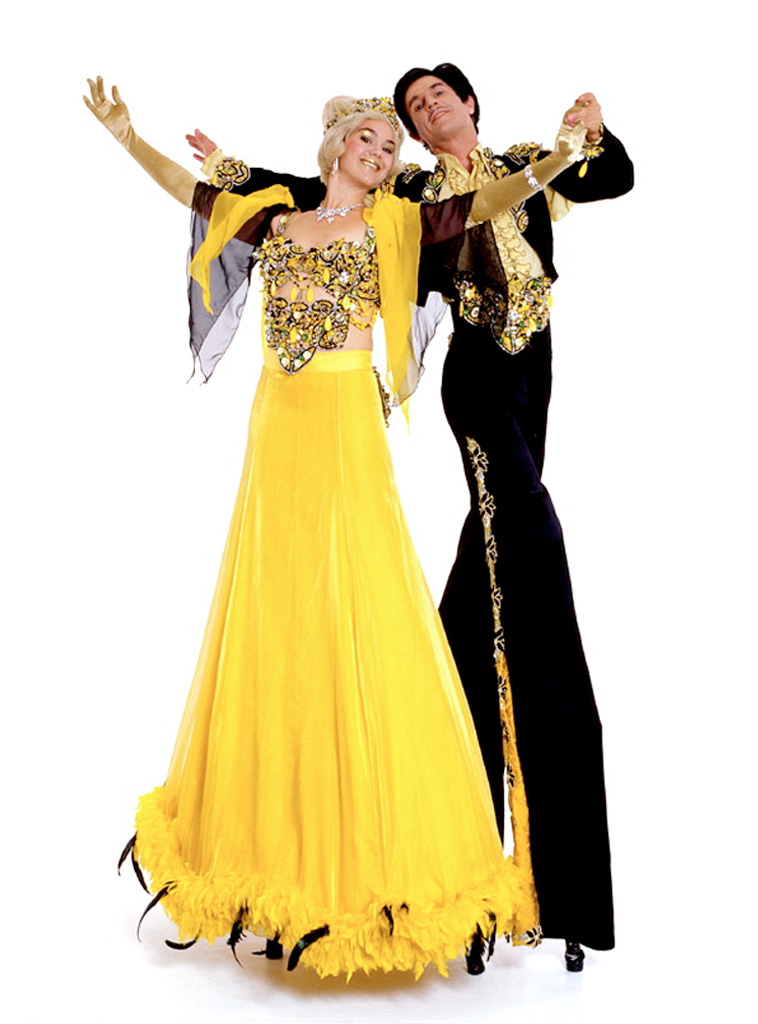 Ballroom Dancers on Stilts