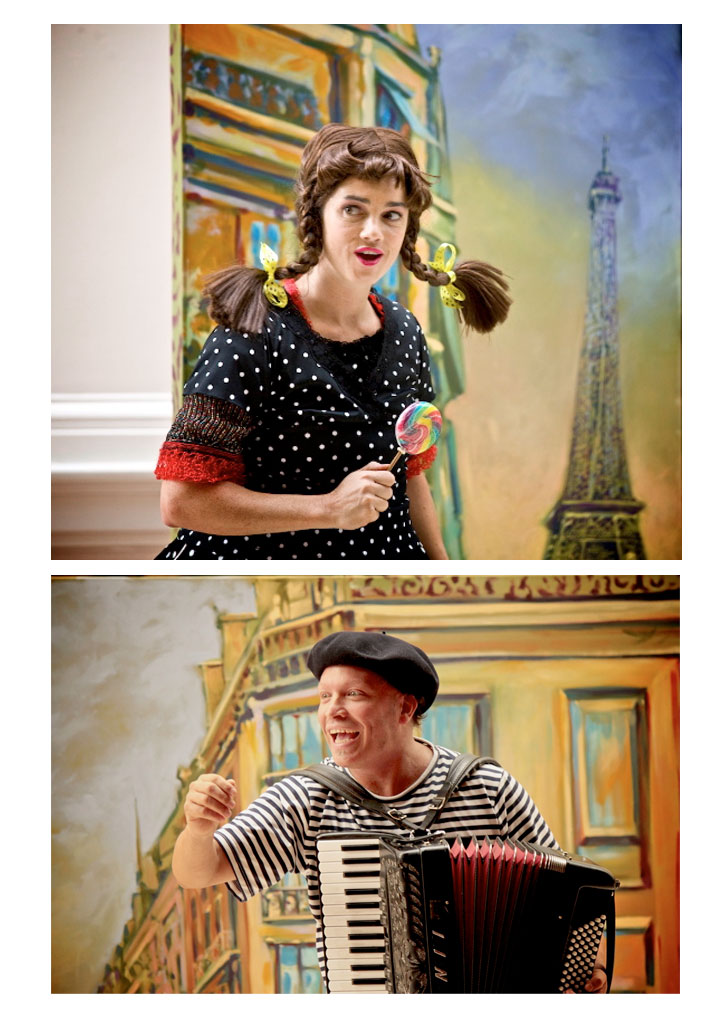 Featuring an all star cast of 'Gypsy' musicians and a lovable garden gnome.
Come visit the music and cultures of countries such as Spain, Italy, France, Turkey, Switzerland, and Greece with these postcard sized stories.
'Musical postcards' is adapted from an original Kush Cabaret work commissioned for the Art Gallery of NSW: Postcards from Paris.